I didn't want to post this in Bugs / Feature Requests - MCEBuddy yet, since I'm new to this and might have overlooked something.
Once I got my conversion working properly, I ramped it up and sent everything to convert (around 350 files), and it's been running just fine. It's still got a was to go but should finish within 12 hours or so.
However I noticed the GUI is stuck/frozen while the files are processing. Is it safe to restart the GUI or does that affect the conversion states?
Below is a screenshot in process monitor showing how I can see it running, but I can't bring it to the front.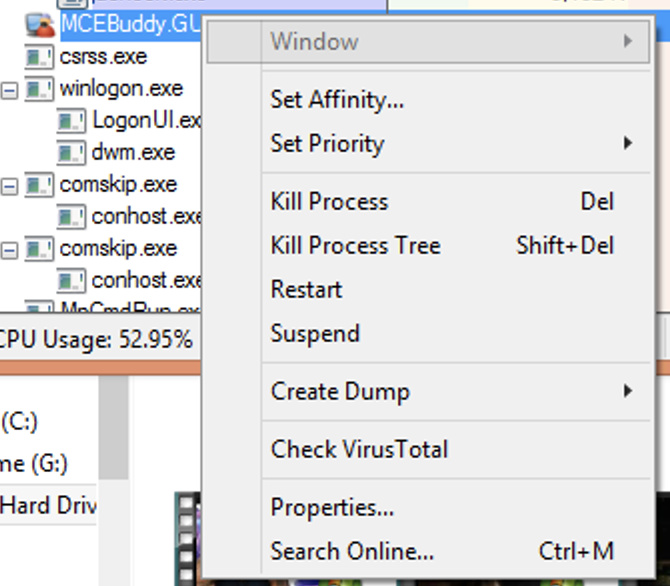 The service is running just fine and files are still being processed in to my output directory so I'm inclined to just let it run, but wanted to check here in case it can be stopped/restarted safely.
Thanks